FOUR SEASONS TRUCK CENTER

FOUR SEASONS TRUCK CENTER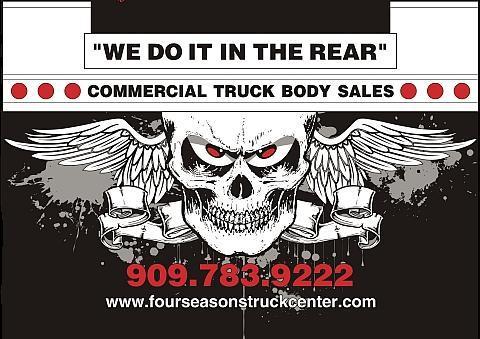 QUICK & EASY ORDERING

1. Locate the serial number on your STAHL service body

Open the first vertical compartment on the driver's side of the vehicle.

The serial number tag is located in the back left corner, as you face the open compartment



- Body serial number

- Your name

- Your phone number

- Shipping address

- A description of parts needed (note painted or prime) and dimensions if possible

- Any other information you would like to add including photos
3.  We will do our best to return a quote to you via email


within 24 hours (Mon-Fri)
We ship parts all over the world!

Please note... STAHL does not quote freight. If you decide to place an order for parts you

will be charged for the parts upon ordering and then again for the freight when the parts ship. In addition to the regular freight charge STAHL charges a $9.95 drop ship fee to every order. In some cases STAHL will also add a handling fee as well.

Call for info...we can help!

909-783-9222